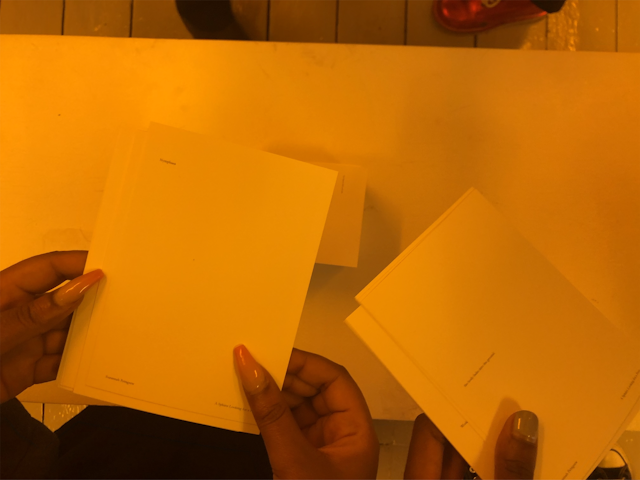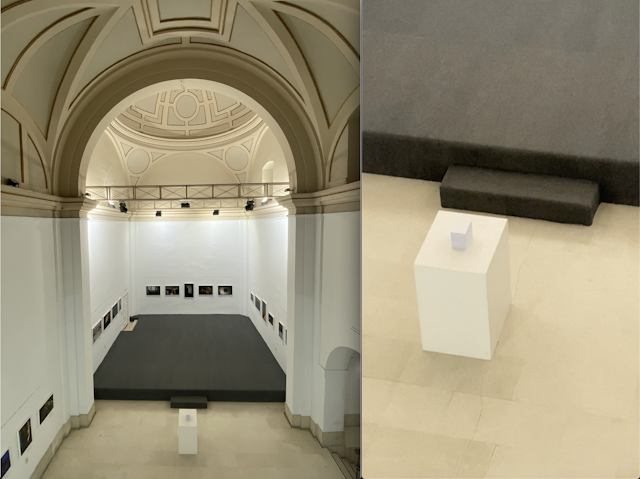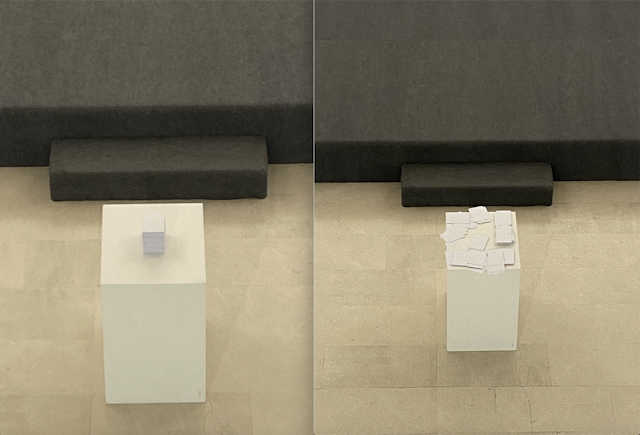 Generative Poetry Intervention(s) / GPI is a system to decode the parameters of text and performance in order to examine their intersecting relationships and roles. The artist is removed physically from the performance but leaves a trace of direction to give the audience autonomy to manage their experience in the work.
Since 2019 Suzannah Pettigrew has been developing Generative Poetry Intervention(s) in various iterations that emulate generative systems; technology and the boundaries of artistic mediums are explored in order for participating audiences to consider interconnected narratives through creating original sequences of the work. GPI is relational, through subverting the parameters of artistic mediums, the artist relinquishes power and narrative, by doing so the audience / participant(s) access it and reimagine their story within a story.

GPI audiences are invited to participate in the work and activate the circulation of possible narratives through a multimedia installation. GPI exchanges roles between audience and artist. A pre-recorded soundscape reciting a poem plays in the space and is re-sequenced on printed matter with isolated sentences by participants. Through their active engagement audiences were implicated into the work and its dissemination beyond the physical space by taking resequenced printed matter out of the space. The poems and short stories are part of an ongoing collection written by the artist called 'A Sphinx Looking for a Poet'.
GPI iterations have included ColourFeel: Abstract Actors in Cuenca, Spain (2020) SITE Launch at Mimosa House, London (2019) The Art Book Fair at Whitechapel Gallery, London (2019) and Bound Art Book Fair at The Whitworth, Manchester (2019) with SITE publication.