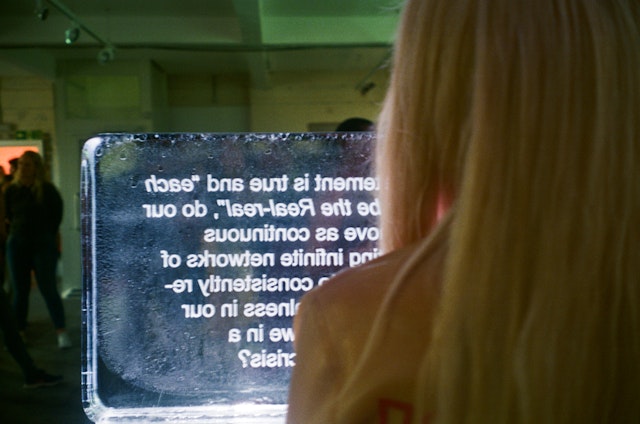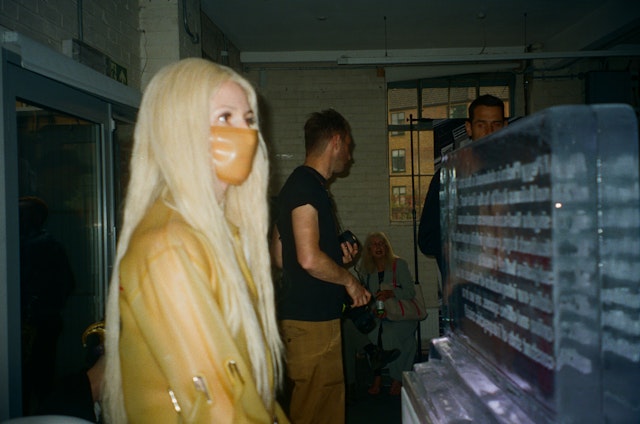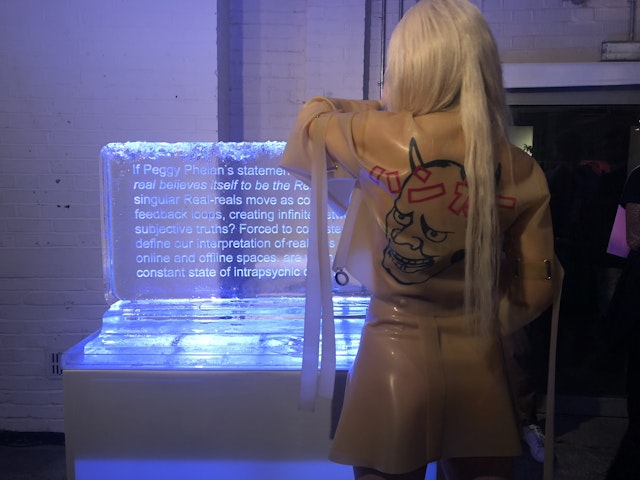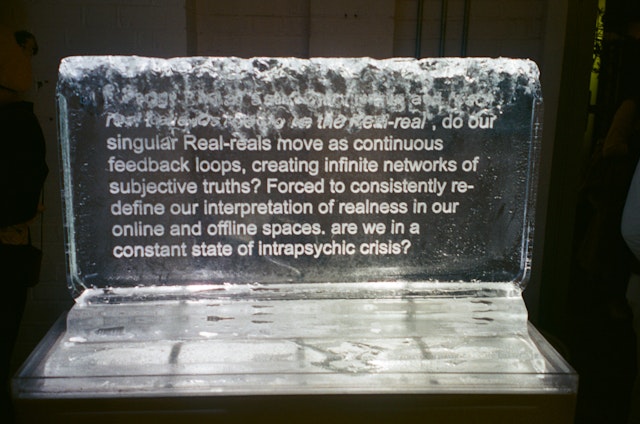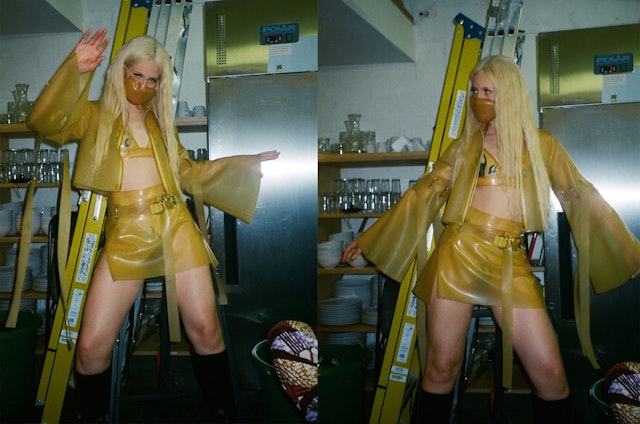 Intrapsychic Crisis was performed at Yinka Shonibare's Guest Projects as part of the 10th anniversary opening party. The performance played out as a series of unscheduled interludes / intervals / interventions. To perform, to serve, is to be controlled by the gaze of the viewer, the receiver. To physically position myself in a state of flux is to challenge how I feel I must exist for you.
Throughout the night the ice sculpture Intrapsychic Crisis was chipped away and given to the audience to keep their drinks cold, the conventional function of ice. The work is physically and conceptually dismantled by me (in the role of the performer) and everyone else (in the role of the audience) pushed the process further by ultimately drinking the work with my permission. The ice from the sculpture met cocktails created for Yinka Shonibare in the audience's glasses. The text presented is the conclusive paragraph of an unpublished essay exploring the performance The Difference Between (a Mirage and Realness) exhibited as part of Touch Sensitive at Guest Projects in 2017.
Special thanks to Hanger.
May 2018.